ANGELA TESSELAAR
PRINCIPAL DESIGNER
ANGELA TESSELAAR IS AN INFLUENCER AND CREATIVE CONSULTANT WHO FOCUSES ON AESTHETIC DEVELOPMENT, ART, INTERIOR AND EXTERIOR DESIGN. HER APPROACH TO INTERIORS IS ARTISANAL AND REFINED. SHE CREATES SPACES THAT CONVEY A TIMELESS YET THOROUGHLY MODERN AND APPROACHABLE ATMOSPHERE.  
IN 2001, WHILE WORKING FOR BARNEYS NEW YORK AND STUDYING ENVIRONMENTAL DESIGN AT UCLA, ANGELA RELOCATED TO CORONA DEL MAR AND BEGAN A SPECIAL APPRENTICESHIP WORKING FOR RICHARD AND KAREN GODDARD OF CONCEPT STUDIO.  AFTER SPENDING 7 YEARS IN THE HIGH END STONE AND TILE INDUSTRY, DESIGNING HUNDREDS OF SHOWSTOPPING KITCHENS AND BATHROOMS, SHE LAUNCHED HER OWN INTERIOR DESIGN FIRM.  ANGELA HAS BEEN COLLABORATING WITH TOP SOUTHERN CALIFORNIA ARCHITECTS, CONTRACTORS, AND TRADESMEN FOR OVER 15 YEARS.  A.TESSELAAR SPECIALIZES IN HIGH END SINGLE FAMILY INTERIORS, NEW CONSTRUCTION AND EXTENSIVE RENOVATION. HER KEEN ATTENTION TO DETAIL, PASSION FOR CHARACTER AND QUALITY ADDS IMMEASURABLE VALUE TO ANY PROJECT.
FROM HER STUDIO AND LUXURY RETAIL BOUTIQUE LOCATED IN BEVERLY HILLS, ATELIER A. TESSELAAR OFFERS UNIQUE ARTIFACTS, SPECIMEN PLANTINGS, APOTHECARY AND CAREFULLY CURATED PIECES FROM AROUND THE WORLD.
ANGELA IS A WELL-RESPECTED MEMBER OF THE SOUTHERN CALIFORNIA DESIGN COMMUNITY AND A MEMBER OF THE ORANGE COUNTY ASID CHAPTER.  HER WORK HAS BEEN FEATURED IN NUMEROUS DESIGN AND LIFESTYLE PUBLICATIONS.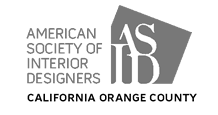 Jen Wilson
DIRECTOR OF DESIGN OPERATIONS
SERVICES
ATELIER TESSELAAR IS RECOGNIZED FOR THEIR CUSTOM APPROACH TO SUIT THE INDIVIDUAL NEEDS OF EACH PROJECT AND CLIENT. WE OFFER CUSTOM DESIGN SERVICES IN THE FOLLOWING CATEGORIES:




INTERIOR DESIGN & ARTISTIC DIRECTION
PRODUCT DESIGN
FURNITURE DESIGN
LUXURY LIFESTYLE & EVENT PLANNING
Atelier A. Tesselaar is a luxury home decoration boutique located in Beverly Hills. The store has become a resource for top architects and designers for beautifully edited pieces of art, artifacts, rare specimen plantings, and elegant accessories all curated by Angela Tesselaar.